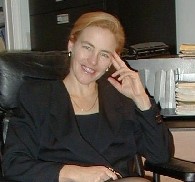 EXPERT ADVICE FOR
HEALTHY LIVING
When you subscribe to HealthBeat, we'll be in your e-mail inbox every week with the latest breaking medical news, healthy advice, outspoken insights and great health resources.
Good health and longevity require knowledge. Do you believe that modern medicine is the final word on health, or that the FDA and Big Pharma always have your best interests at heart? We'll help you sort the facts from the "spin" so you can make educated choices about your health. From conventional to holistic medicine, with a healthy dose of medical politics in the mix, our team of medical experts will keep you informed and entertained with real health news. Learn More
---
Written by Wellness Club on February 11, 2009 – 5:08 pm -
There are many reasons why Natural Medicine sometimes fails – Dr. Myatt discusses the Top 7 Reasons Why Natural Medicine Doesn't Work in this entertaining audio presentation:   Click the > button to listen.  
Posted in
Audios
,
Opinion
|
No Comments »