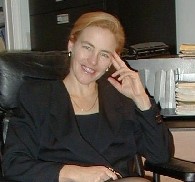 EXPERT ADVICE FOR
HEALTHY LIVING
When you subscribe to HealthBeat, we'll be in your e-mail inbox every week with the latest breaking medical news, healthy advice, outspoken insights and great health resources.
Good health and longevity require knowledge. Do you believe that modern medicine is the final word on health, or that the FDA and Big Pharma always have your best interests at heart? We'll help you sort the facts from the "spin" so you can make educated choices about your health. From conventional to holistic medicine, with a healthy dose of medical politics in the mix, our team of medical experts will keep you informed and entertained with real health news. Learn More
---
Written by Wellness Club on July 13, 2011 – 2:47 pm -
Strontium: The Missing Mineral for Strong Bones Strontium is a naturally occurring mineral, in the same mineral family as calcium and magnesium, and it's been shown to promote bone growth in both animals and people. Before you get nervous, let's clarify something: this is NOT the radioactive "strontium 90″ that many of us were forced […]
Posted in
Bone and Joint Health
,
Senior Health
,
Women's Health
|
No Comments »
Written by Wellness Club on June 29, 2011 – 12:52 pm -
PolyCystic Ovary Syndrome (PCOS) PCOS is a tragedy because it affects so many young women who desperately want to have babies of their own – and it affects their partners and other family members as well. What is PCOS? PCOS is a condition in which a woman's ovaries and, in some cases […]
Posted in
Family Health
,
Sexual Health
,
Women's Health
|
No Comments »
Written by Wellness Club on October 28, 2010 – 7:00 pm -
Breast Cancer Prevention Dr. Myatt's Recommendations Mammograms are NOT Prevention Mammograms are not prevention; they are "early detection." In addition to the 30-50% of women who have unnecessary biopsies for "false negative results," several large metanalysies have shown NO DECREASE IN BREAST CANCER MORTALITY due to mammograms.(1) Even if mammography was […]
Posted in
Cancer
,
Women's Health
|
No Comments »
Written by Wellness Club on October 28, 2010 – 3:17 pm -
In keeping with this month's theme of breast cancer prevention, we offer this view of "The Little Pink Ribbon" campaigns by Mike Adams of www.NaturalNews.com – Mike has some insightful thoughts to share on this subject. Click on the cartoon to read more on the subject by Mike.
Posted in
Cancer
,
Women's Health
|
No Comments »
Written by Wellness Club on October 28, 2010 – 11:06 am -
Bogus Breast Cancer Research (Why the Little Pink Ribbon Has Me Seeing Red) By Dr. Dana Myatt October is "Breast Cancer Awareness Month," and little pink ribbons are as plentiful as Halloween candy. Have you ever given money to breast cancer research or purchased a "little pink ribbon" to show your support […]
Posted in
Cancer
,
Women's Health
|
No Comments »