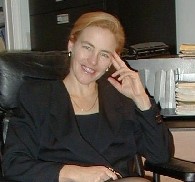 EXPERT ADVICE FOR
HEALTHY LIVING
When you subscribe to HealthBeat, we'll be in your e-mail inbox every week with the latest breaking medical news, healthy advice, outspoken insights and great health resources.
Good health and longevity require knowledge. Do you believe that modern medicine is the final word on health, or that the FDA and Big Pharma always have your best interests at heart? We'll help you sort the facts from the "spin" so you can make educated choices about your health. From conventional to holistic medicine, with a healthy dose of medical politics in the mix, our team of medical experts will keep you informed and entertained with real health news. Learn More
---
Written by Wellness Club on April 2, 2008 – 7:46 pm -
Those who know us here at The Wellness Club know that we love our animals. There is much we can learn from our furry friends – see if these photos and quotations don't make you smile… Check out our page of Dog Logic!
Posted in
Funnies
,
Mental Health
,
Pet Health
|
No Comments »
Written by Wellness Club on February 7, 2008 – 2:00 pm -
Regarding Pet (Dog) Joint Health Hello? Dogs don't have joint problems because of a deficiency of Pharmaceutical drugs! And because their liver function is different that ours (human), they are even less tolerant of many un-natural substances. So… all the problems associated with these drugs for human use can be expected to cause similar, and […]
Posted in
Pet Health
|
No Comments »
Written by Wellness Club on February 7, 2008 – 2:00 pm -
Folks want natural solutions for their pets as much as they do for themselves – we frequently field questions like the following from regular reader and correspondent Ann who writes: Hi again Am wondering if you could suggest something for my dog. She is around 12 years old and getting very stiff. She does have […]
Posted in
Pet Health
|
No Comments »